Colorado Front Range Tree Service Company
We are a full service tree care company offering science-based tree care techniques. Hire a licensed ISA Certified Arborist for your tree needs in order to protect you and your trees.
The Altitude Arborist Difference
Tree Services Across the Colorado Front Range
We use treatments that are scientifically proven to target the pests impacting your landscape while minimizing the impact to the beneficial insects. We do everything in our power to make sure we are diligent in protecting pollinators while completing our treatments.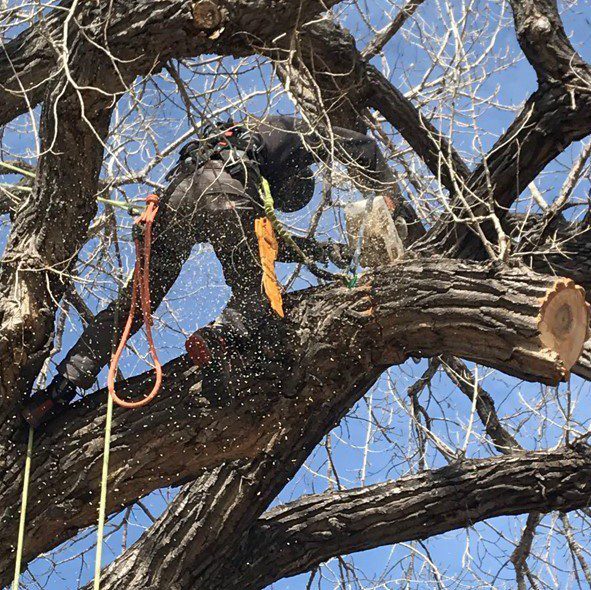 Caring for your trees and shrubs is not only important for the look of your property, it's also good for the environment. You need someone who will take care of your trees and shrubs gently and properly while teaching you how to maintain them.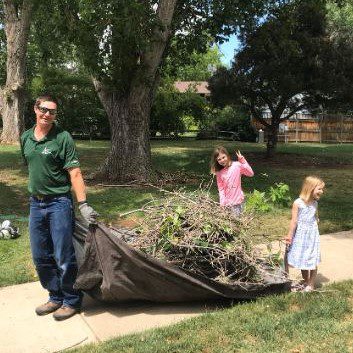 Have debris from damaged trees or broken branches? If you have a sizable amount of tree debris to clean up, we'll come to your property clean up your lot quickly and efficiently. Instead of giving up your weekend to clean up the debris, let our team handle it right away.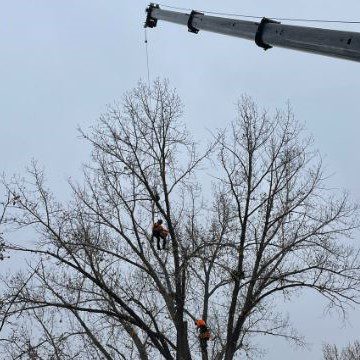 We plant according to the International Society of Arboriculture's best management practices including the proper hole depth and width, backfilling, staking and mulching. We help ensure planting success by applying a root stimulating fertilizer at the time of planting and offering continued fertilization services for future growth.
WHY HIRE A LICENSED, INSURED, ISA-CERTIFIED ARBORIST?
You don't want to risk the health of your trees or the safety of your property and loved ones to someone who is under-qualified. Your trees are a long-term part of your landscape and proper care and pruning will help your trees enhance your property for longer.

Sometimes the lowest quote can end up costing you more down the road if the tree is improperly pruned or damage or injury occurs on your property by a company without the proper insurance. You want someone who values the safety of your property, pets, and family as we do. Our prices are fair and competitive with other qualified companies. Our customers know when they choose Altitude Arborist, their trees and their property are in the best hands.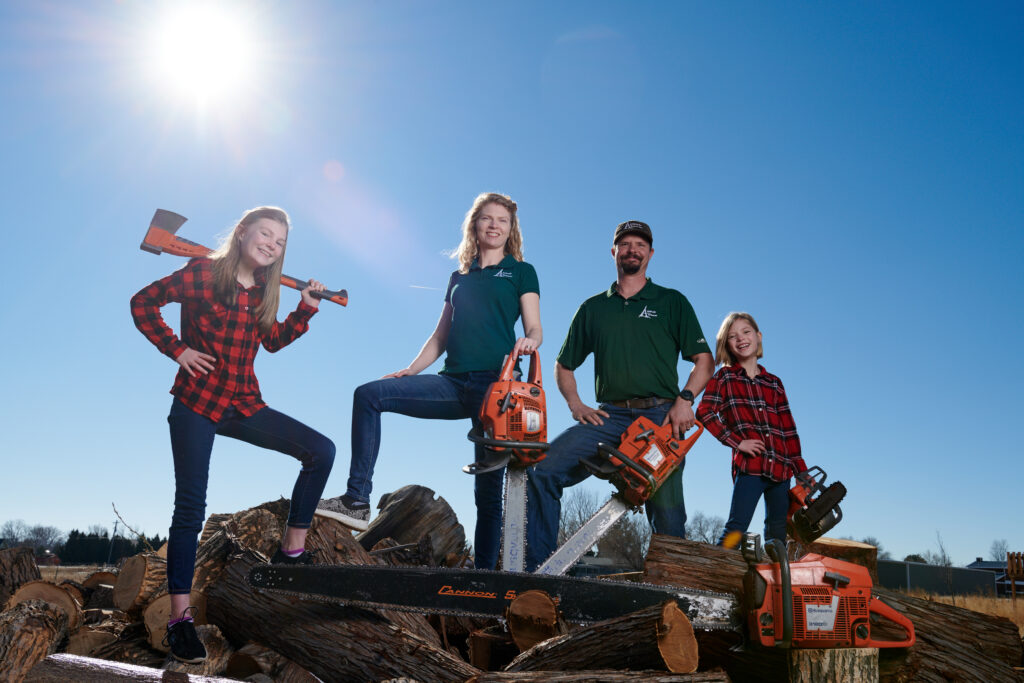 FULL-SERVICE CARE AT A PRICE YOU CAN AFFORD
Altitude Arborist is a full-service tree care company serving North Denver homeowners. We help you care for and protect your trees while following safe work practices and using the highest quality of customer service.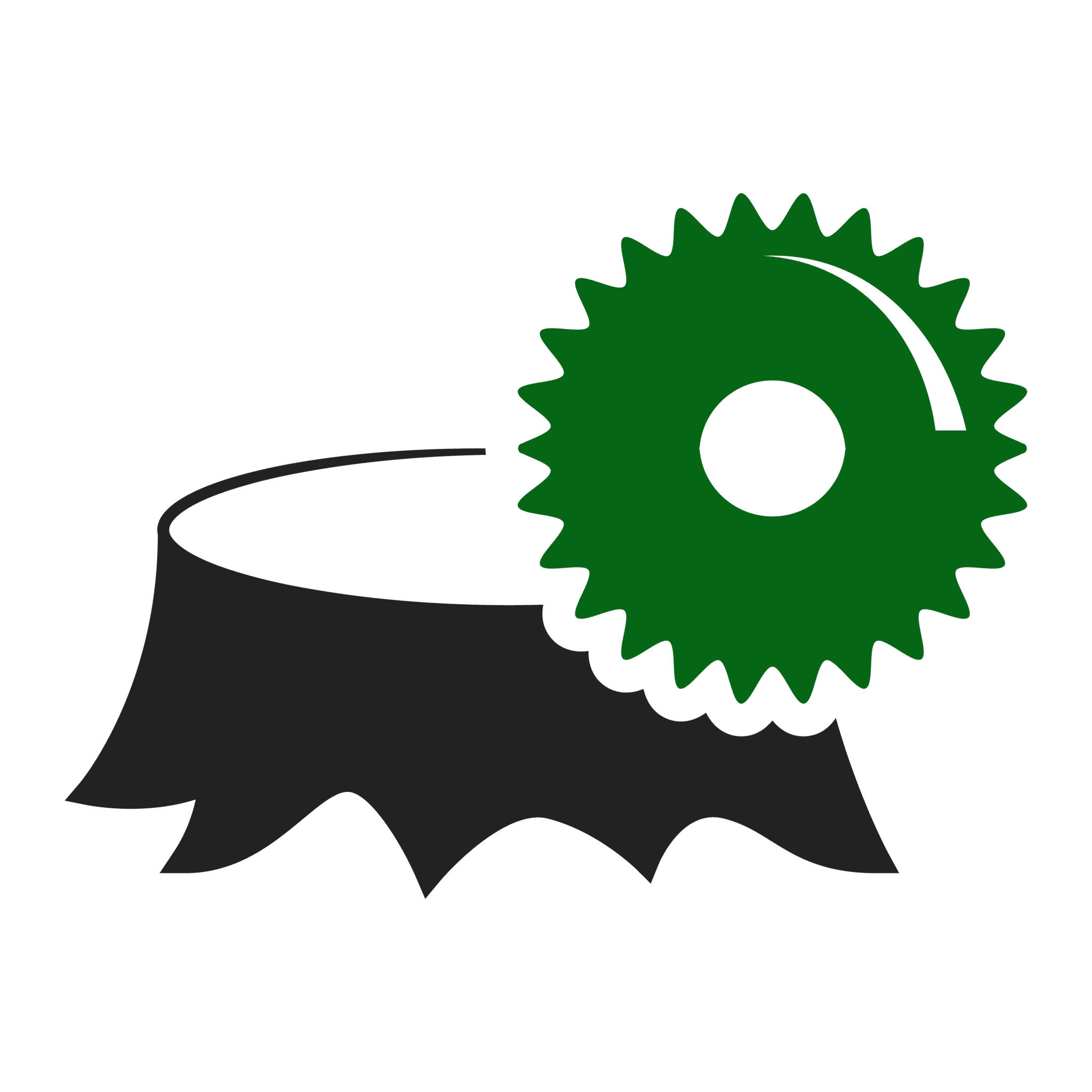 Stump Grinding
If a customer would like to see the entire tree removed including the stump we can accommodate that! We can grind any size stump. Generally stumps are ground 6-8 inches below the surrounding landscape grade. For many stumps, the grinding will remove a majority of the root ball and some of the lateral roots.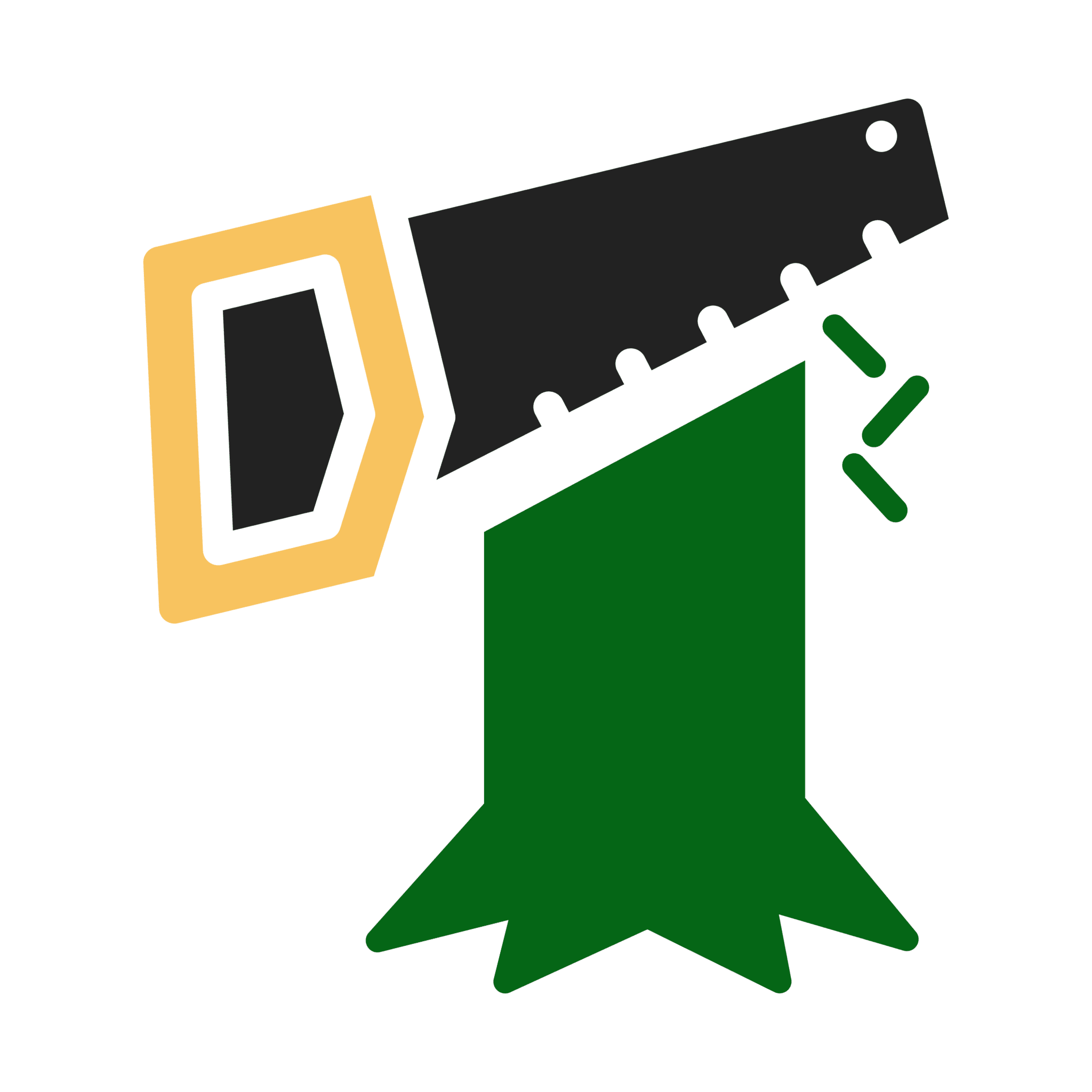 Tree Removal
We own a bucket truck with a 65 foot reach to aid us in the removal of trees where access is adequate. We have arborists on staff capable of hand climbing trees in more remote areas of the landscape where our bucket truck cannot be utilized and the tree is safe to climb and remove.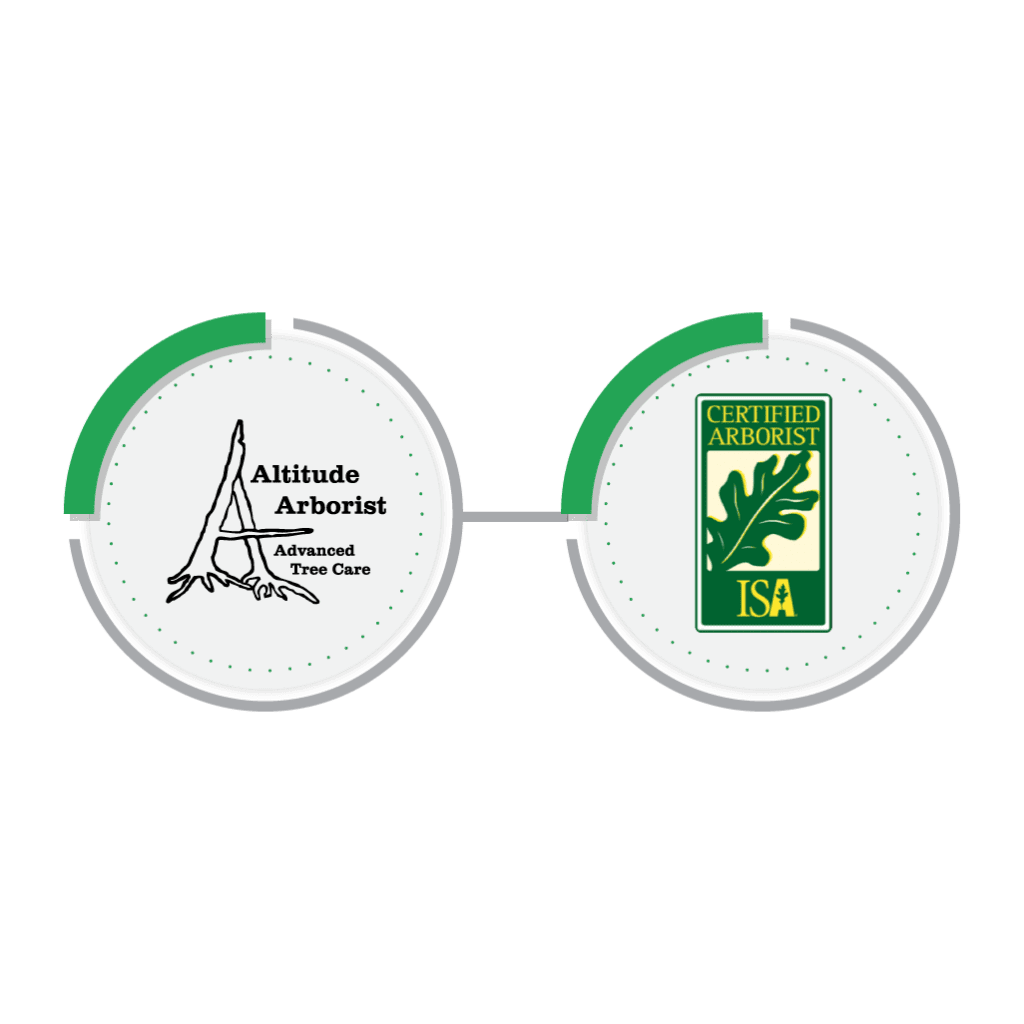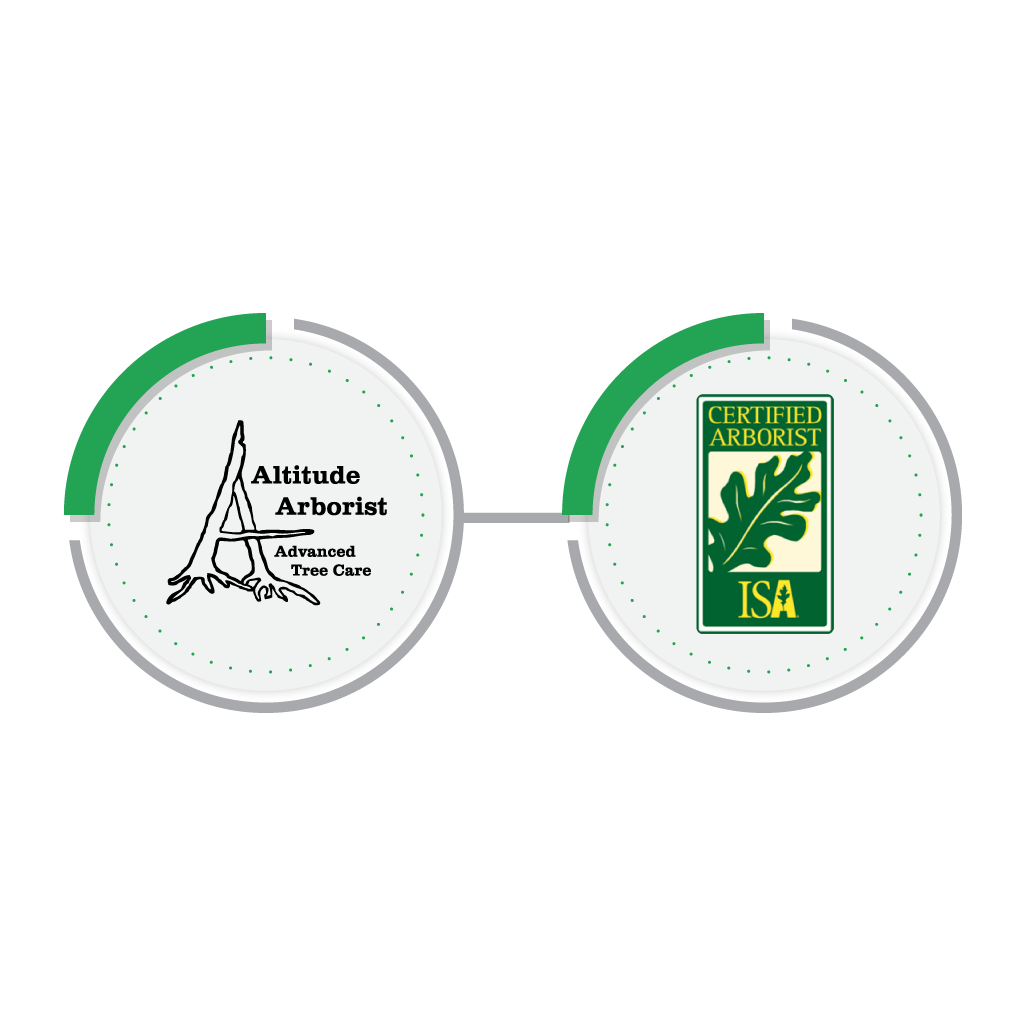 Hunter Townsend - ISA# RM-7809A
Altitude Arborist is proud to be an ISA (International Society of Arboriculture) Arborist. Because we are ISA certified, you can trust that we have the most accurate knowledge to properly care for your trees. Our mission is to provide you with tree care solutions that will improve the health and longevity of your trees. Our training and knowledge, backed by the ISA credential, empower us to do just that.
An arborist must be trained and knowledgeable in all aspects of arboriculture in order to earn the ISA Certified Arborist® credential. Altitude Arborist has met all of the requirements for the credential, which includes three or more years of full-time, eligible, practical work experience in arboriculture. We are honored to uphold the code of ethics for ISA Certified Arborists, which strengthens our credibility and reliability in the field. When you partner with us, you can have confidence that you are working with expert arborists who prioritize the health of your trees.
*To become an ISA Certified Arborist, one must pass an initial certification exam and then obtain 30 hours of continuing education every three years to maintain certification.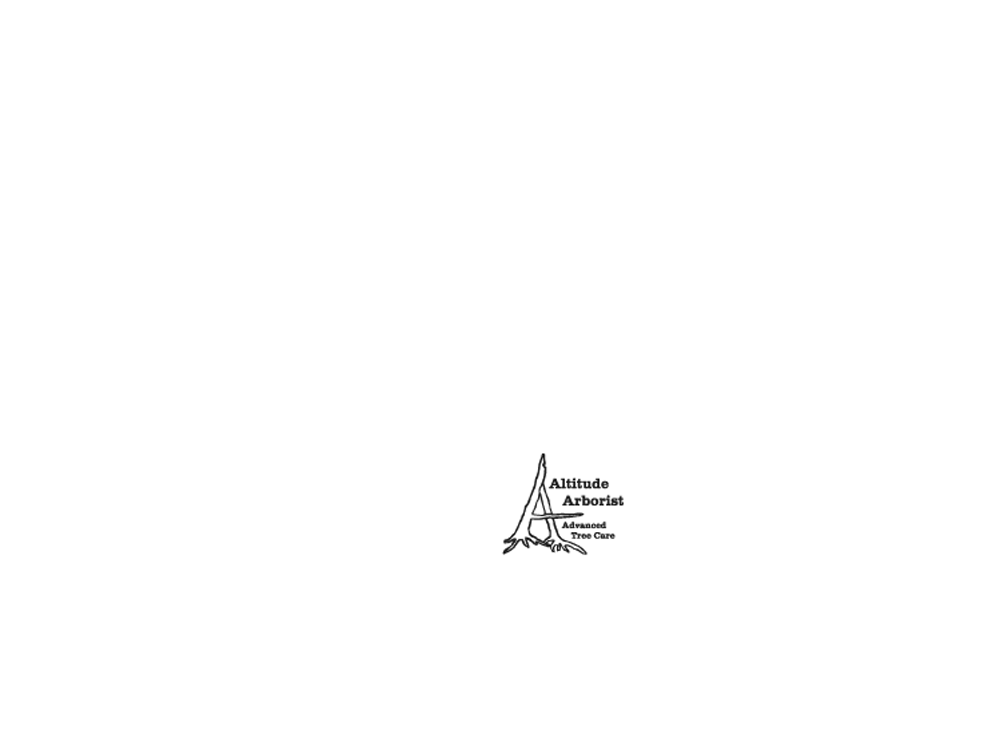 Altitude Arborist, LLC is a family owned and operated company
We are committed to safe work practices, quality customer service and are fully licensed and insured.
At Altitude Arborist, we strive to create customers for life. We've been fortunate to serve many of our customers for the last 5 years straight. We strive to care for your tree like you are family. With 2 ISA Certified Arborists and degreed foresters on staff, you know that you're going to get expert services and the right care for your trees and plants.


We are a family-owned company that is committed to making sure you feel like you are a part of the family. We are committed to the highest standards of safety practices while providing exceptional customer service.


With the ever-changing climate landscape, Colorado trees required updated techniques and modern plant care measures to properly care for your plants and trees. We provide the most scientific method for tree pruning, tree removals, cable and bracing systems, storm damage mitigation, tree planting, stump grinding, and plant health care.


Altitude Arborist – Advanced Tree Care has provided expert tree services on the Colorado Front Range since 2016 and If you want your trees to be cared for the right way, contact us!
Tree Service Requests Completed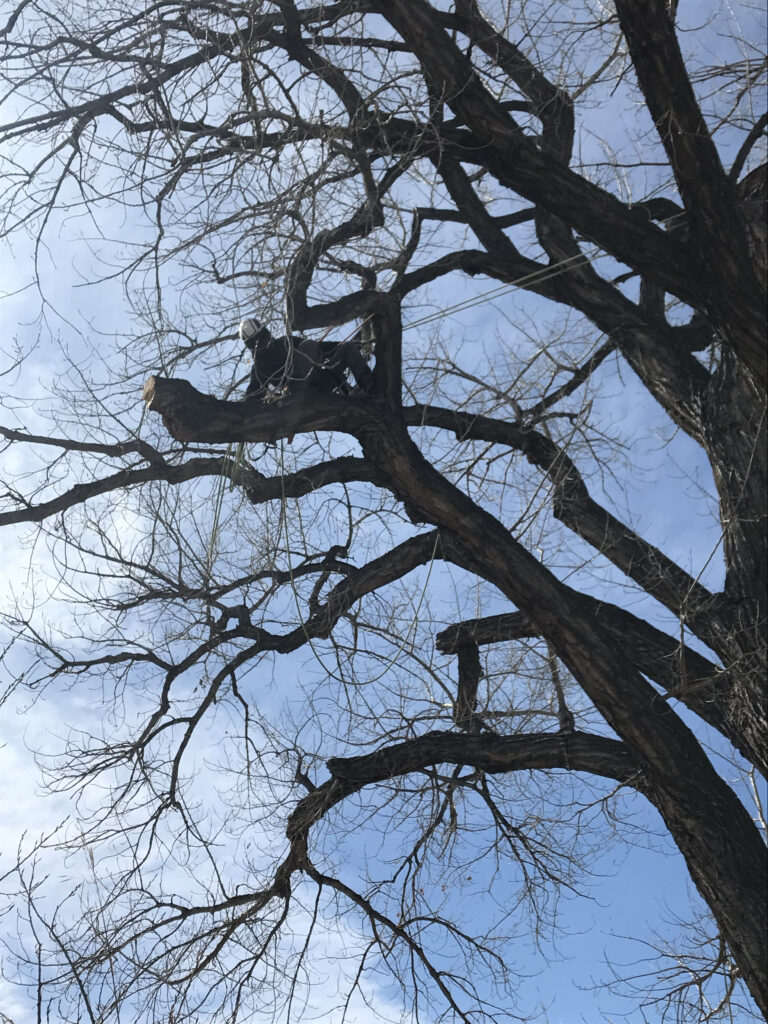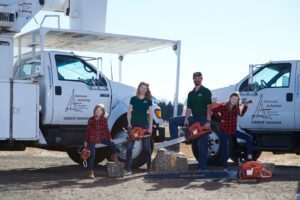 Hear What Our Customers Are Saying!
Super easy, quick, and professional tree removal service.
The friendly crew did a great job of digging out bushes and removing old tree stump and its many shoots. Office help also helpful and responded quickly to any questions i had.
Megan Langerak
2023-03-17
So glad I found Altitude for all of my tree care. Hunter and Megan are very attentive and easy to work with which is hard to come by in today's world. They do a thorough exceptional job and make sure the customer is satisfied.
I used Altitude Arborist back in July of 2018 to remove an 80' cottonwood. They did a thorough and complete job in a timely manner - when they said they would. I would recomment to a friend IF Hunter Thowndson is the owner of this company.
Nice company. They gave advice about another tree that may need help!
Hunter has been feeding my trees (9) for 4 years. This past year they needed trimming. At first, I was worried about too much trimming, but after a year, I realized it was done correctly. My trees look healthy and great.
Stephanie Major
2023-02-28
Professional, reliable and high quality work! Highly recommend!
Altitude Arborist has a professional, responsive and, hard working team. They were friendly, quick, and the clean up was fantastic! I've already booked a second job with them.
CRANDOLPHMAKEUP
2023-02-14
Hired them to remove 3 giant willows from my property. They did a great job and had perfect communication through the whole job. Hunter came out for the estimate and he was a pleasure. Great guy and super knowledgeable! Would hire again for sure. Thank you crew!
It's time to start caring for your tree and we can help!
Contact us for your tree needs in order to protect you and your trees.