PROPER PRUNING FOR YOUR COLORADO TREES
High Quality Tree Care throughout the Colorado Front Range
Science-based tree pruning to help your trees flourish. For healthy, protected, and beautiful-looking trees, look to Altitude Arborist for expert tree pruning. .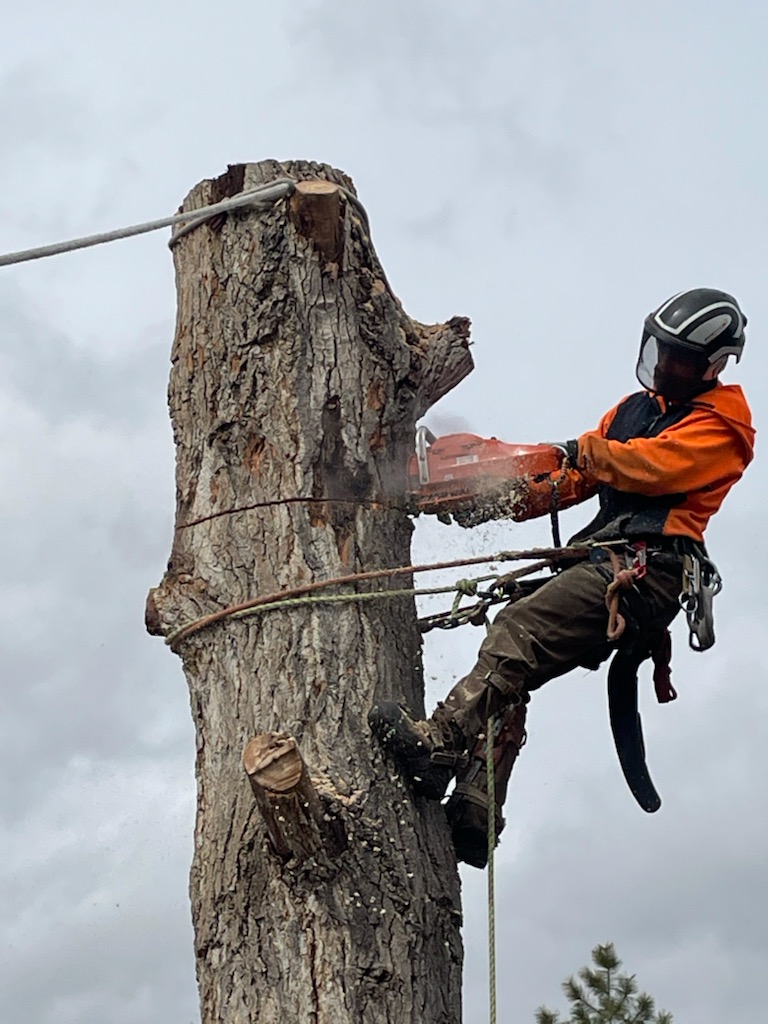 At Altitude Arborist, we start pruning your trees when they are young. Before trees are mature, they are susceptible to structural influence. We find that is the perfect time to begin pruning, as a way to set them up for optimal future growth.


When we begin pruning a tree in its early years, it will have an advantage throughout its life. Lifelong pruning optimizes growth, helps to prevent the tree from failing, minimizes storm damage, and actually reduces the cost of maintenance during each pruning cycle. Our science-based tree pruning includes young trees, maximizing the health of your trees.
ALTITUDE ARBORIST TREE PRUNING SERVICES
At Altitude Arborist, we offer comprehensive tree care services that maintain the health of your trees.
Our science-based tree pruning method mitigates concerns that arise from tree overgrowth. Structure encroachment and various landscape problems can be avoided through regular, proper pruning.

We prune trees every 3-5 years, removing up to 25% of the live canopy, as well as any dead branches. We utilize the bucket truck as we are able, with a reach of up to 65-feet. When necessary, we hand climb trees to provide the custom pruning needed. Our services include both mature and young trees, ensuring the health and strength of your trees.
If a customer would like to see the entire tree removed including the stump we can accommodate that! We can grind any size stump. Generally stumps are ground 6-8 inches below the surrounding landscape grade. For many stumps, the grinding will remove a majority of the root ball and some of the lateral roots.
We own a bucket truck with a 65 foot reach to aid us in the removal of trees where access is adequate. We have arborists on staff capable of hand climbing trees in more remote areas of the landscape where our bucket truck cannot be utilized and the tree is safe to climb and remove.
PROTECTING TREES, EDUCATING CUSTOMERS
At Altitude Arborist, we provide excellent tree pruning service to protect your trees and your property. Our experienced team performs high-quality tree pruning using best practices and following the arborist's code of ethics. You can rest easy knowing your trees are well-cared for and maintained.

While pruning your trees, we also provide you with education, helping you understand how to care for your trees. With Altitude Arborist's tree pruning services, you'll gain strong, healthy trees and environmental education.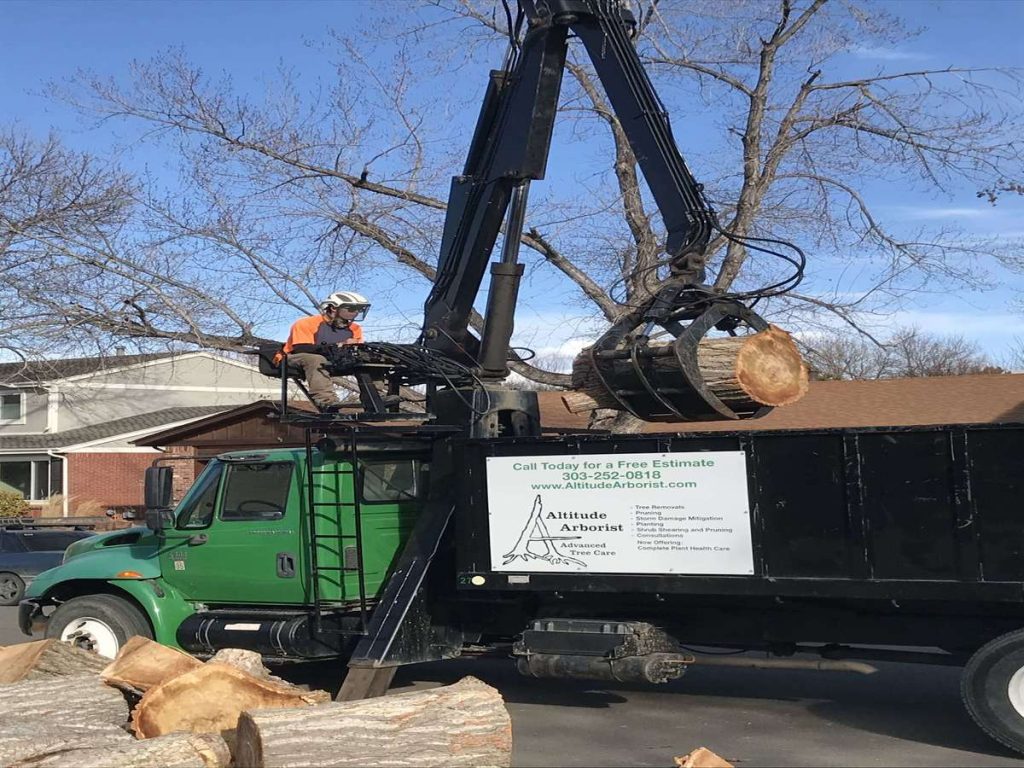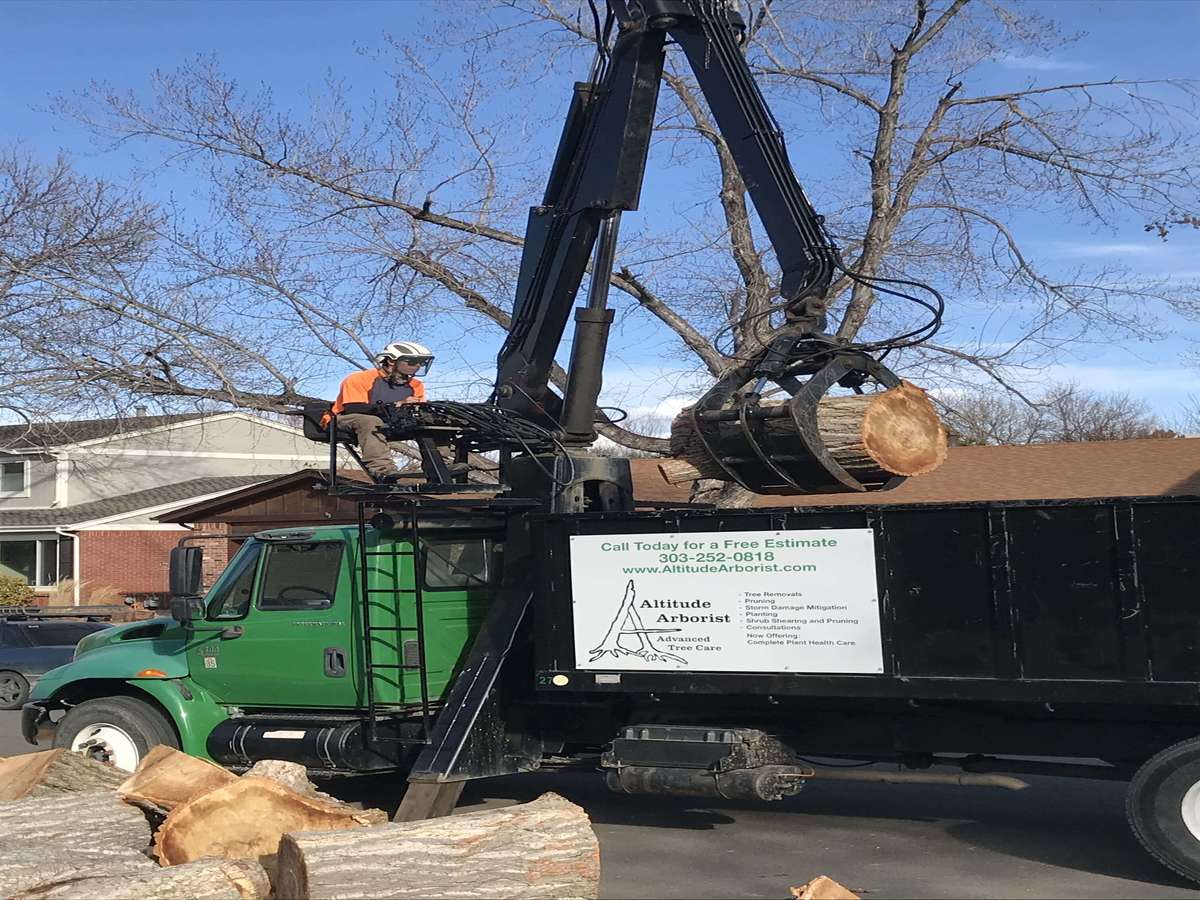 SCIENCE-BASED TREE CARE IN THE COLORADO FRONT RANGE
The Most Effective and Environmentally Friendly Way to Care for Your Trees
Caring for your trees and shrubs isn't only good for your property's aesthetics. It's also an important component of doing your part to care for the world. You need someone who will gently and properly take care of your trees and shrubs, while showing you how to continue to maintain and honor them. From pruning to fertilization to special treatments, we ensure your trees' health and we make sure you're confident about your ability to care for your trees.
At Altitude Arborist, we strive to create customers for life. We've been fortunate to serve many of our customers for the last 5 years straight. We strive to care for your tree like you are family. With 2 ISA Certified Arborists and a degreed forester on staff, you know that you're going to get expert services and the right care for your trees and plants.


We are a family-owned company that is committed to making sure you feel like you are a part of the family. We are committed to the highest standards of safety practices while providing exceptional customer service.


With the ever-changing climate landscape, Colorado trees required updated techniques and modern plant care measures to properly care for your plants and trees. We provide the most scientific method for tree pruning, tree removals, cable and bracing systems, storm damage mitigation, tree planting, stump grinding, and plant health care.


Altitude Arborist – Advanced Tree Care has provided expert tree services on the Colorado Front Range since 2016 and If you want your trees to be cared for the right way, contact us!
Tree Service Requests Completed